.
.
 _______theatre___________dine and discover______dandiya in the square__
.
.

____weird food festival__________runouts___________collaborations_____
SAWITRI Theatre Group – 2015 Production
Case #99
An English play by Jasmine Sawant receives its World Premiere in October 2015. Translated from the award-winning Marathi play of the same name – by acclaimed Marathi playwright, Yogesh Soman, Mumbai, India.
Director: Christina Collins – Producer: Nitin Sawant – Set & Lighting Design: Joe Pagnan
Performance dates – October 15, 16 & 17, 2015
Venue: Sampradaya Theatre, 4-3250 Ridgeway Drive, Mississauga, ON L5L 5Y6
——————————————————————————-
Online Ticketing and Seat Selection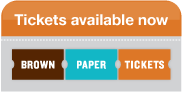 No Service fees or additional charges (Absorbed by Sawitri Theatre Group)
——————————————————————————-
SAWITRI Theatre Group, founded in January 2003, is an incorporated not-for-profit theatre organization, presenting original, challenging and exciting works, of established as well as emerging artists. Highlighting issues prevalent in the South Asian community, SAWITRI Theatre Group is known to take risks, bringing unique theatre experiences every year to its audiences; producing plays in some of India's many languages, including English. SAWITRI Theatre Group is a three-time nominee of the Martys Awards.
FB page : http://www.facebook.com/sawitritheatregroup